Discover Your Passport to Adventure: 5 Jobs That Offer Travel Opportunities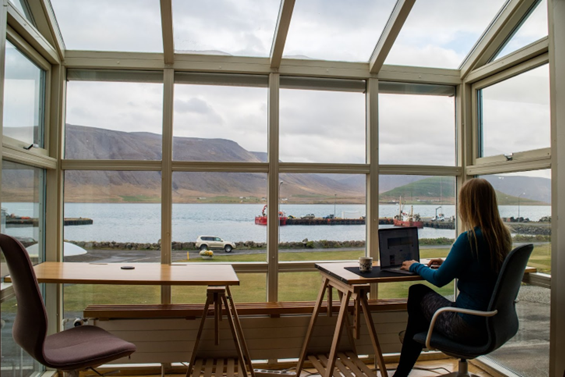 If you have a passion for traveling, then consider a career that involves frequent travel. There are several professions that offer opportunities to explore new destinations and cultures while earning a living. In this article, we will explore five jobs that involve travel, including the exciting role of a corporate flight attendant.
1. Travel Writer/Photographer
Travel writers and photographers travel to different destinations to capture their experiences and share them with others. They write articles, blogs, and books, take photographs and videos, and publish their work online or in print media. To become a travel writer or photographer, one needs excellent writing skills, an eye for photography, and the ability to tell a compelling story. This job requires a lot of traveling, and one needs to be adaptable to different environments and cultures.
2. Tour Guide
Tour guides lead groups of tourists to different destinations and provide information on the history, culture, and landmarks of the places they visit. They ensure that their clients have an enjoyable and memorable experience, and often customize tours to meet their clients' needs. Tour guides must have good communication skills, knowledge of local languages and customs, and a passion for sharing their knowledge with others. This job requires a lot of travel and the ability to work flexible hours.
3. Cruise Ship Worker
Working on a cruise ship can be an excellent way to travel the world while earning a living. Cruise ship workers include a variety of roles, such as bartenders, chefs, entertainers, and housekeeping staff. They provide guests with exceptional service and ensure that they have a comfortable and enjoyable experience onboard. This job requires a lot of hard work and long hours, but it can also be rewarding in terms of experiencing new cultures and making new friends.
4. Corporate Flight Attendant
Corporate flight attendants work on private jets for corporations, high-net-worth individuals, and celebrities. They provide personalized service to their clients, ensuring that they have a safe and comfortable flight. Corporate flight attendants must have excellent communication skills, the ability to multitask, and exceptional attention to detail. They must also be adaptable to different environments and able to handle unexpected situations. This job requires a lot of traveling, and the schedule can be unpredictable, but it can be a lucrative career for those who enjoy the thrill of flying.
You can check out corporate flight attendant vacancies on Jooble.org if you want to work in the sky and have a life full of adventures.
5. International Aid Worker
International aid workers travel to different parts of the world to provide humanitarian assistance to people in need. They work for non-profit organizations, governments, and international agencies and provide services such as disaster relief, health care, education, and development. This job requires a lot of dedication, patience, and empathy, as well as the ability to work in challenging environments. It can be a fulfilling and rewarding career for those who want to make a difference in the world.
In conclusion, there are several professions that offer opportunities to travel the world while earning a living. Whether you are a travel writer, tour guide, cruise ship worker, international aid worker, or corporate flight attendant, each job provides a unique experience that can be both challenging and rewarding. If you have a passion for traveling and exploring new cultures, consider one of these careers for your next adventure.
(Photo by Kristin Wilson on Unsplash)
Add Your Comment
Use the following form to leave your comment on this article.