How ATV Riding Became a Popular Activity in Las Vegas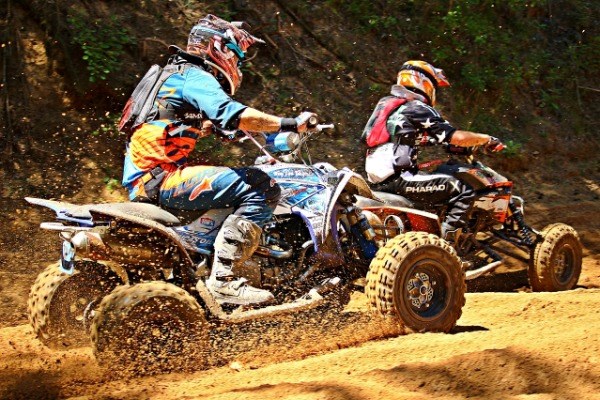 All-terrain vehicle (ATV) riding has become an increasingly popular outdoor activity in Las Vegas and the surrounding desert areas over the last couple of decades. Here's a more in-depth look at how and why riding ATVs took off in popularity in Sin City.
The Appeal of the Open Desert Right Outside the City
While Las Vegas is primarily known for its world-famous casinos, luxury hotels, and over-the-top entertainment along the Las Vegas Strip, there is a massive amount of wide open desert landscape surrounding the city proper. Areas like Red Rock Canyon Conservation Area to the west and the expansive open land to the southwest of downtown Las Vegas provide seemingly endless trails and terrain that are perfect for ATV riding.
The desert around Vegas offers miles of sandy washes, rocky trails, hill climbs, and winding paths to challenge and thrill ATV riders of all skill levels. From beginners looking for easy, scenic trails to experts seeking an adrenaline rush blazing through technical canyon terrain, the desert around Las Vegas has it all when it comes to the ideal landscape for ATVing.
The climate also lends itself perfectly to year-round riding. The winters are mild with temperatures typically in the 60s, making for comfortable cool-weather rides. Summers are hot, but it's a dry heat. Early morning and late afternoon rides are popular in the summer before the midday desert heat becomes intense. The outdoorsy, adventurous culture of Las Vegas embraces activities like ATV riding that take advantage of the unique Mojave Desert landscape surrounding the city.
How ATV Tour Companies Capitalized on the Desert Landscape
Seeing the huge potential of the desert landscape surrounding Vegas for ATV riding, a handful of tour companies started offering guided ATV rides and adventures in the 1990s. Companies like ATV Riding Las Vegas provided an opportunity for visitors and locals alike to easily explore the striking desert scenery and terrain while ripping around on 4-wheelers.
These tour operators catered to everyone from families with kids to groups of friends, bachelor and bachelorette parties, and corporate team-building events. They made the desert easily accessible to those who didn't own their own ATVs and wanted a professionally guided introduction to riding.
The ATV tour companies provided all the necessary gear and equipment. The tours quickly became a popular outdoor activity unique to Las Vegas that combined sightseeing with an adrenaline rush. Guided tours remain a top choice today for first-time ATV riders looking for a safe, exhilarating experience.
Dedicated ATV Parks Provided Designated Riding Facilities
In addition to guided desert tours, dedicated ATV parks and trail facilities started popping up around Las Vegas in the early 2000s. These parks gave riders designated areas and trails for honing their skills and experiencing different types of off-road terrain all in one place.
Parks like River Mountains Trail just outside Henderson and Bootleg Canyon near Boulder City provide hundreds of miles of diverse trails to challenge ATV riders across the skill spectrum. Sandy washes, rocky trails, hill climbs, jumps, and technical single-track through canyons and desert valleys cater to both recreational family riders and hardcore ATV enthusiasts.
Facilities like River Mountains and Bootleg Canyon also typically offer amenities like training areas, obstacle courses, food trucks, and equipment rentals. These dedicated ATV parks helped grow the popularity of the motorized sport in the Vegas area by giving both residents and visitors designated areas purpose-built for ATVing.
Vegas Events Showcase ATVing Culture
Las Vegas also hosts various events and festivals focused on ATV culture. Examples include hosted organized trail rides, demo days where riders can test the latest ATV models from top brands, races and competitions, industry trade shows, and more.
Major ATV manufacturers and gear companies also have a strong presence in Vegas, sponsoring local events and holding national dealer meetings in the city. These happenings help bring together and strengthen the regional ATV community while showcasing it to the wider public.
Why ATV Riding Continues to Thrive in the Vegas Area
From guided desert tours departing right from the Strip to expansive riding parks with every type of trail imaginable, ATVing has become ingrained in the outdoor culture and identity of Las Vegas. The unique desert landscape surrounding the city provides endless riding opportunities just minutes from the world-famous Las Vegas Boulevard.
The climate allows for year-round riding possibilities. The tour companies and dedicated parks offer ways for anyone to experience ATVing in the desert regardless of whether they own their own vehicle. Events and nearby industry presence strengthen the regional rider community.
Both casual family riders and hardcore ATV enthusiasts alike continue to be drawn to Las Vegas as the premier destination in the Southwest for off-roading. With the wide open desert providing endless trail possibilities, it's no surprise that ATV riding remains one of the most popular outdoor activities in Vegas and will likely continue to thrive for years to come.
Add Your Comment
Use the following form to leave your comment on this article.