Discovering the Wonders of Sea World San Diego: A Marine Adventure for All Ages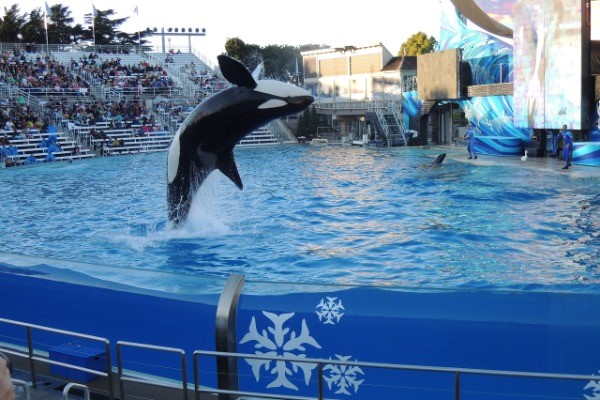 SeaWorld San Diego is one of the most popular attractions in the city and is known for its incredible marine life exhibits, exciting rides, and spectacular shows. Located on the beautiful Mission Bay, Sea World San Diego is a must-visit destination for families, animal lovers, and adventure seekers.
One of the major attractions at Sea World San Diego is the opportunity to interact with marine animals. Visitors can watch dolphins perform amazing stunts, touch and feed stingrays, and even get up close and personal with sea lions and otters. The park also has a number of exhibits that showcase different species of fish, turtles, sharks, and other marine animals. One of the most popular exhibits is the Turtle Reef, which features a massive 280,000-gallon tank filled with endangered sea turtles.
Another major draw at Sea World San Diego is the exciting rides. The park has several thrilling roller coasters, including the Manta and the Electric Eel, which offer heart-stopping drops and twists. For those who prefer more gentle rides, there are also several family-friendly options such as the Bayside Skyride, which offers stunning views of the bay, and the Sesame Street Bay of Play, which has a number of fun rides and play areas for kids.
In addition to the exhibits and rides, SeaWorld San Diego also offers a variety of shows that are sure to amaze visitors of all ages. One of the most popular shows is the Orca Encounter, which gives visitors a chance to see killer whales up close and learn about their behavior and conservation efforts. There are also shows featuring dolphins, sea lions, and birds of prey, all of which showcase the incredible talents and intelligence of these amazing animals.
SeaWorld San Diego is also committed to conservation efforts and educating visitors about marine life and the importance of protecting our oceans. The park has several initiatives focused on conservation, such as rescuing and rehabilitating marine animals, reducing plastic waste, and supporting research efforts.
Overall, SeaWorld San Diego is a must-visit attraction for anyone visiting the city. From the thrilling rides to the amazing exhibits and shows, there is something for everyone at this incredible marine park. Whether you're a fan of marine life or just looking for a fun day out with family and friends, Sea World San Diego is the perfect destination.
Here are some additional tips for visiting SeaWorld San Diego:
Purchase your tickets in advance to save money.
Arrive early to avoid the crowds.
Wear comfortable shoes, as you will be doing a lot of walking.
Bring a hat and sunscreen to protect yourself from the sun.
Pack a lunch to save money on food.
Take advantage of the educational exhibits.
Be respectful of the animals.
I hope you enjoy your visit to SeaWorld San Diego!
Add Your Comment
Use the following form to leave your comment on this article.