Disney's Magic Kingdom: The Happiest Place on Earth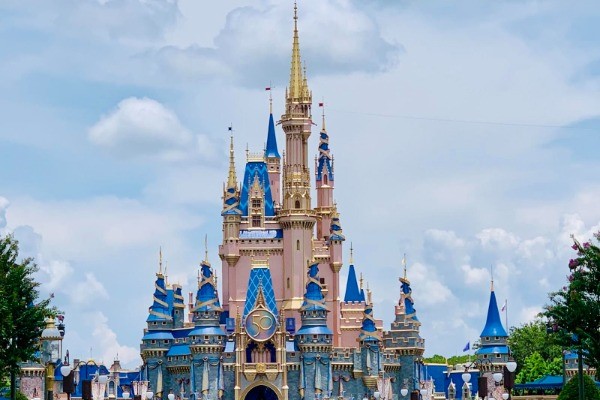 Disney's Magic Kingdom is a world-renowned theme park located in Orlando, Florida. Since its opening in 1971, Magic Kingdom has been a beloved destination for families and Disney enthusiasts alike. The park spans over 107 acres and is divided into six themed lands, each with its own unique attractions, shows, and experiences.
One of the most iconic attractions in the Magic Kingdom is Cinderella Castle. This stunning castle stands at the center of the park and serves as a backdrop for parades, shows, and nighttime fireworks. Another must-visit attraction is Splash Mountain, a thrilling water ride that takes guests on a log flume journey through the heart of a mountain.
Other major attractions in Magic Kingdom include Space Mountain, an indoor roller coaster that takes guests on a thrilling journey through outer space, and Pirates of the Caribbean, a boat ride through the world of pirates and treasure hunters. For younger guests, Fantasyland offers classic attractions like Peter Pan's Flight, Dumbo the Flying Elephant, and the Seven Dwarfs Mine Train.
In addition to its attractions, Magic Kingdom is also home to a variety of shows and entertainment. The park offers daily parades, character meet-and-greets, and live performances featuring Disney characters and music.
Disney's Magic Kingdom is a popular destination for visitors from all over the world. In 2019, the park welcomed over 20 million visitors, making it the most visited theme park in the world. The park's popularity can be attributed to its immersive theming, innovative attractions, and family-friendly atmosphere.
Fun fact: The Magic Kingdom was built on a massive plot of land that was previously used for orange groves. To preserve the history of the land, Imagineers buried thousands of orange-scented candles throughout the park, giving the air a subtle citrus fragrance.
In conclusion, Disney's Magic Kingdom is a magical destination that offers something for everyone. Whether you're looking for thrilling attractions, family-friendly shows, or the chance to meet your favorite Disney characters, this park is a must-visit for anyone traveling to Orlando. With its immersive theming, attention to detail and commitment to guest satisfaction, Magic Kingdom truly lives up to its name as the happiest place on earth.
Add Your Comment
Use the following form to leave your comment on this article.