Major Attractions of Universal Island of Adventure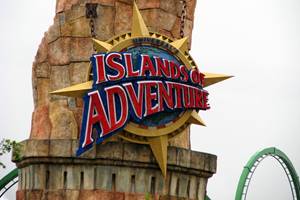 Universal Studios is known for their many attractions, but the real extents of Universal Studios abilities are set out for the public at their Islands of Adventure. Islands of Adventure is open next door to Orlando Florida's Universal Studios location, featuring a greater variety in thrill rides than any other Universal Studios theme park. 
Islands of Adventure
With six different sections many question where they should even begin. A Doctor Seuss area is a can't miss if you have kids in tow, toon lagoon has to be on the list too. But who can wait to see Marvel Super Hero Island? Classic thrill rides such as their Jurassic Park water ride should be moved down the list to make way for these can't miss attractions!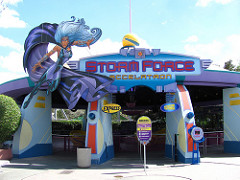 Storm Force Acceleration
A family friendly ride that is sure to entertain you too! While this may seem like your a-typical spinning cup ride, it's just not. The fantastic X-Men setup is great but take a spin at night and see all of the electric and light works powering up around you like you would never imagine. With no height requirement this is definitely one to wrap up the evening with a semi-tired little one.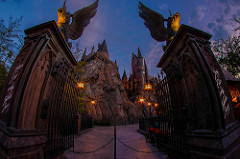 Harry Potter and the Forbidden Journey
For the fans of Harry Potter the addition of the Harry Potter themed island in Universals Studios was what life was meant for. What they didn't expect was the level of detail, fun and interaction that would go into the premier ride Harry Potter and the Forbidden Journey. While various characters fly...literally...right up and talk to you as you zip through the ride you'll see all of the details from the movies and books from the time you enter this section of the park. Walking up to Hogwarts is something you can't pass up! Then when you're off the ride stop for a Butterbeer in Hogsmeade.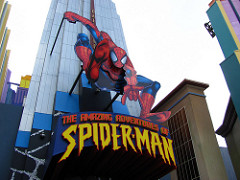 Amazing Adventures of Spiderman
Few heroes are as iconic as Spiderman even with the slew of movies that seem to come out every year. The spot that is most people's favorite is stopping by to see the friendly neighborhood Spiderman! Steak through the streets with Spiderman, while the graphics are so great you'll completely forget that you're in Florida on a ride!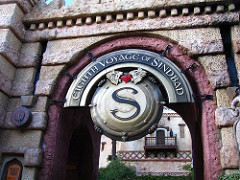 The Eighth Voyage of Sinbad
A stunt show that mixes action with comedy! With the witty remarks, and Sinbad swinging on ropes you don't want to miss out on this one. Watch some of the magic that happens behind the movie scenes while they perform real stunts right in front of your eyes.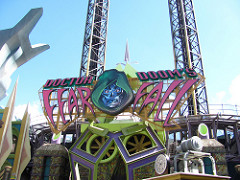 Dr. Dooms Fear Fall
This one's just for the adamant thrill seekers but if you love rides that push your adrenaline Dr. Doom may be your new favorite Marvel villain. A force that shoots you straight from the ground and drops you suddenly, then just when you think it's all over they do it again about half way back down. The premise here is that Dr. Doom constructed this to draw out your fear to use so he can defeat the Fantastic Four... so don't be afraid!
Comments
There is 1 comment made on this article.
Add Your Comment
Use the following form to leave your comment on this article.